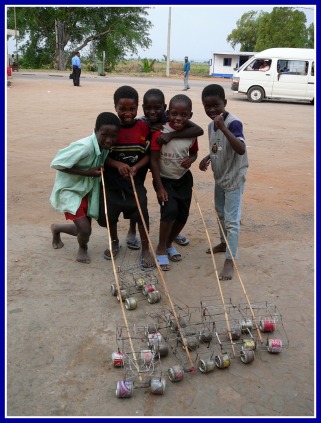 Mozambique 2006 - Photo taken by Afonso Santos

Worldplay.org,is a non-profit organization founded in 1997, dedicated to celebrating the boundless creativity of children worldwide through the toys they craft and enjoy!

In many corners of the globe, resourceful children create their own playthings from recycled materials. Our journey began with the remarkable talents of kids in small African villages, inspiring us to establish this organization.

Over the years, we've gathered an extensive collection of toys from across the world, many of which are showcased right here on our website. Our cherished WorldPlay collection has been graciously shared, free of charge, with numerous museums worldwide, including the prestigious Smithsonian in Washington, D.C.

CNN has also spotlighted Worldplay in various stories, shining a light on the incredible children who've embraced our mission. For instance, an Atlanta Elementary School saw over 300 unique toys crafted, with many finding their way into the hands of homeless children across Georgia.

WorldPlay honors these remarkable children who teach us valuable lessons in creativity, cultural respect, and innovative recycling. Join us in celebrating their extraordinary spirit!