Motorcycle from Cancun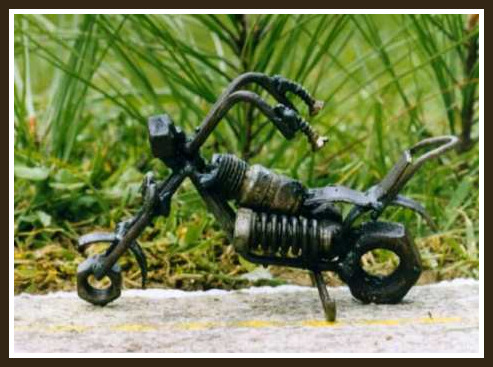 The process of making this toy is so complicated that we are not able to give instructions. We wanted to show you how intricate and complicated a toy can be.
If you have any additional information abut this toy or have a toy you've made or seen made please contact us!
info@worldplay.org We'd love to hear from you.
Photo taken by Rick Strebe copyright 1997-2001









<!Nkosi Sikelel' iAfrika South Africa's National Anthem>